Unlock your child's future in coding with Makers' Muse. We offer live coding classes for children that inspire and educate the next generation of tech leaders. Our comprehensive curriculum teaches kids not just software coding but also hardware coding, providing a real-life application of their skills. Engaging, interactive and tailored to each student's needs, our classes are conducted by experienced and qualified teachers. Join our community of makers and watch your child's potential unfold.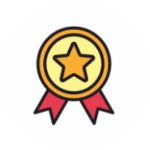 BEGINNER
Unlock the world of coding with our beginner-friendly course
INTERMEDIATE
Level up your coding skills with our specially designed intermediate course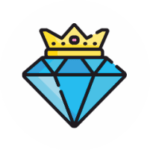 ADVANCED
Code like a pro, with our advanced course for young coders made only for you. Special one on one live classes where you can learn from the best
Comprehensive & engaging coding classes
Qualified teachers & All rounder Curriculum
Personalized feedback & support through AI
Strong community for students to interact
Future-proofing skills & preparation for a digital world
Why Should Kids Learn Coding
"Our son has learned so much from the Makers' Muse coding courses! He's become more confident in his problem-solving abilities and his creativity has flourished."

"My daughter's coding skills have improved tremendously since she started taking the Makers' Muse courses. She's always eager to learn more."

"I'm so impressed with the Makers' Muse instructors! They are knowledgeable, patient, and always willing to help."

"Our daughter has been taking the Makers' Muse coding courses for several months now and we've seen a huge improvement in her technical skills."

"Our son loves the interactive and engaging online lessons offered by Makers' Muse. He's learning so much and having fun at the same time!"

"I highly recommend Makers' Muse for any parent looking to give their child a strong foundation in coding. The courses are well-structured and the instructors are excellent."

"Makers' Muse has been a game-changer for our son. He's more confident in his abilities and his interest in technology has grown significantly."

"The 1-on-1 sessions offered by Makers' Muse are perfect for our daughter. She gets the individual attention she needs to excel in coding."

"I appreciate the flexibility that Makers' Muse offers. The courses can be taken from anywhere, at any time, which is great for our busy family schedule."

"Our daughter has loved every minute of the Makers' Muse coding courses. She's learned so much and is excited to continue her education in this field."

"Our son really liked the classes as they were so engaging couldn't have found anything better for my child."
Gaurie Rawat

Introducing Gaurie Rawat, an experienced coding trainer with over 4 years of teaching experience at MNC organizations. She holds a Bachelor's degree in Computer Science from a renowned institution in India, which has equipped her with a strong foundation in the field. Gaurie has expertise in various programming languages like Python, Scratch, Java, Code.Org, HTML, CSS, C++, Python Turtle, Thunkable, and MIT App. With her innovative teaching methods and excellent communication skills, Gaurie has successfully catered to over 1000 students.

Shreya Chauhan

Shreya Chauhan is a highly skilled and experienced coding trainer with expertise in C++, DSA, Javascript, OOPs, Python, MYSQL, Database, Google Maps API, Git, HTML, CSS, Data Structures, Firebase, Linux, and more. With over three years of teaching experience and a Btech degree from renowned Delhi University, Shreya has a strong background in computer science and a passion for teaching. As a gold medalist academician, Shreya has a deep understanding of coding concepts and can communicate them effectively to students of all levels. She is committed to providing a supportive and engaging learning environment that fosters creativity and encourages students to explore and experiment with coding. Whether your child is a beginner or an advanced coder, Shreya can help them develop their skills and achieve their goals. Her expertise in various programming languages, databases, and APIs makes her a valuable resource for anyone looking to learn coding.

Kanika Kapoor

Kanika Kapoor is a highly skilled computer science professional with expertise in a wide range of programming languages and software tools. With an M.tech degree in CSE and extensive experience in the field, Kanika has a deep understanding of coding concepts and their practical applications. Kanika's skills include Core JAVA, Oracle 10g, MySQL, HTML, CSS, C, C++, Python, JavaScript, MySQL, Scratch, Microsoft Word, Excel, PowerPoint, NetBeans, Android, Android Studio, StarUML, MATLAB, Basic SAP, Graphic Designing, and Video Editing. Her broad range of skills and experience make her a versatile and valuable resource for anyone looking to learn coding or develop their skills in these areas. As a passionate and dedicated instructor, Kanika is committed to providing a supportive and engaging learning environment for her students. She has a talent for breaking down complex concepts into simple, easy-to-understand terms, and she is always willing to go the extra mile to help her students succeed. Whether you're a beginner or an advanced coder, Kanika can help you develop your skills and achieve your goals. Her expertise in a variety of programming languages, software tools, and design applications makes her an ideal choice for anyone looking to learn coding or advance their career in computer science.

Abir Topia

Meet Abir Topia, a highly experienced coding trainer with over 5 years of experience in various roles such as school teacher, Head of Department, and coding instructor. Abir holds a Bachelor's degree in Computer Science and is skilled in programming languages like Logo, QBASIC, and Python. With her in-depth knowledge of programming, Abir has successfully trained and mentored several students over the years. She is dedicated to providing a fun and interactive learning experience that inspires creativity and innovation among her students.
Are you a student and have an idea to submit?
Get in touch with us now.! Just fill up the below form and we'll contact you..
Are you a student and have an idea to submit?
Get in touch with us now.!
Just fill up the below form and we'll contact you..
Want to be a part of our team reach us at – 
FREQUENTLY ASKED QUESTIONS (FAQ)
Ans. We offer live coding classes in a variety of languages and platforms , Scratch, MIT app inventor, Make code  and more. Our curriculum is tailored to the age and skill level of each student, so we can provide a customized learning experience.

Ans. You can book a live class for your child by visiting our website and selecting the appropriate course based on your child's age and skill level. You can then schedule a one-on-one session with one of our experienced instructors at a time that works for you.

Ans. All your child needs is a computer with internet access, a webcam, and a microphone.

Ans. The duration of each live class is typically one hour. However, we can customize the duration based on your child's needs and preferences.

Ans. Our instructors are experienced professionals with a strong background in computer science and programming. They are also skilled at teaching kids and providing a supportive and engaging learning environment.

Ans. The cost of each live class varies depending on the course and duration. You can contact through the details given on the website for the quotation.

Ans. Yes, we offer various discounts and promotions throughout the year. You can check our website or social media pages for the latest offers.

Ans. We have a flexible cancellation policy that allows you to reschedule or cancel a live class up to 24 hours in advance. If you need to cancel or reschedule a class, please contact us as soon as possible so we can make the necessary arrangements.